Stripe
How to set up your Stripe Account
To be able to use Bookme.ink and receive deposits from people who make appointments, you must have a Stripe account.
During your registration with Bookme.ink you will be prompted to log into your Stripe account. If you don't have one, you can create your account using the "connect with Stripe" button: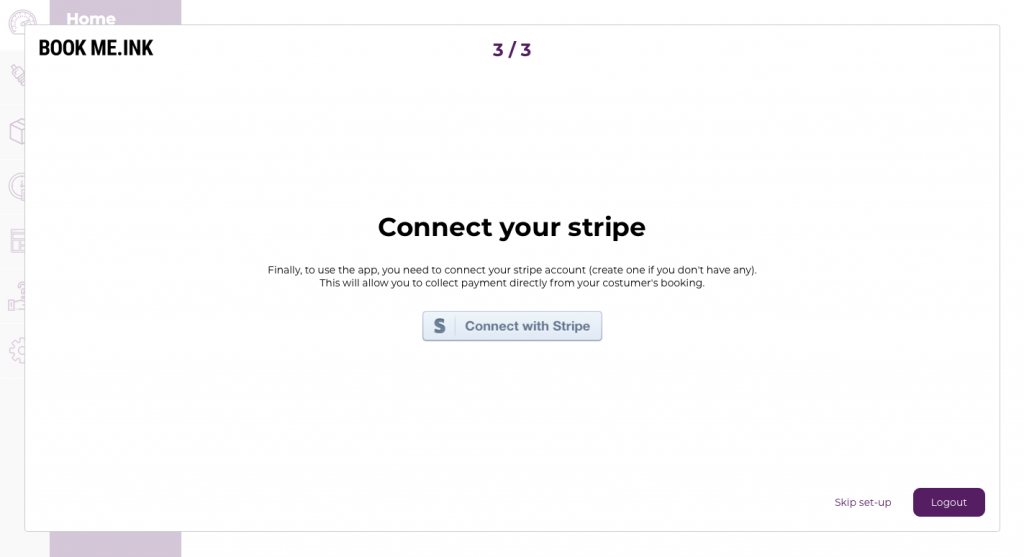 It is important that you register correctly and with the correct information, because Stripe verifies every account.
Keep in mind that Stripe will collect your money and transfer it to your bank, so it is important that everything matches to avoid any delays or issues.
The information requested by Stripe varies from country to country depending on laws and legislation. As a general rule, in addition to your banking information, you will need to enter other important details such as :
– Public name of your company, it's address and website: As a self-employed person you can use your artist name and studio address. You must also include your Bookme.ink website ( app.bookme.ink/YourUsername ) because it is on your site that the transactions take place.
– Account name: it can be the same as your artist name.
– What should appear on your client's bank statement: usually your artist's name.
– Tax information: company, self-employed worker, non-profit organization, etc…
It is important to differentiate between your artist name, which may appear on your clients' bank statements, and your official name and surname, which will appear in your tax information. It is also possible that depending on the country in which you reside, Stripe may ask you for important and confidential information in order to verify your identity.
– Bank account: connect your bank account to your Stripe account so that Stripe can transfer your deposits to you. You will be able to decide the frequency of these deposits in the "settings" of your account. We advise you to choose the option "automatic every day".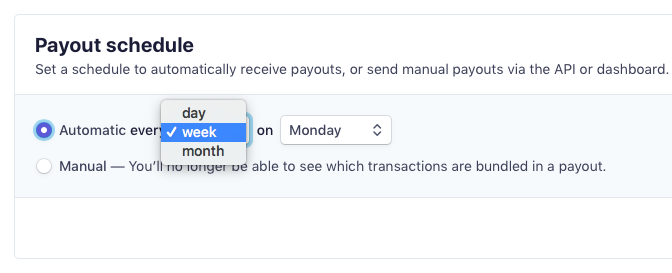 Do not hesitate to check out the "settings" tab of your Stripe account.
You will be able to modify your information if necessary and adjust your preferences, such as the colors and logo of the invoice received by your customers.
Another tip: Use the Stripe website (www.stripe.com) rather than the app !
If you have any questions about Stripe, check out their support pages :
https://support.stripe.com/?referrerLocale=fr-ca-ca
or don't hesitate to contact us !