Online Shop
How does it work?
The online boutique, as a part of the first major update of this platform, will impress you with its simplicity and ease of use. 
We know that there are a lot of options out there for you to use, depending on your needs.
If you have a lot of stock and you have to manage complicated things such as international shipping, country-specific taxes, custom fees, and other item-specific options… These can be really good solutions for you !
As tattoo artists, sometimes we want to sell a t-shirt, prints, or some original paintings. Not necessarily all the time or in large quantities, which makes running an entire shop a bit complicated.
As such, we have decided to create a small and simple online boutique option for artists already using Bookme.ink's Online Flashbook !
To add a new product, you only need to fill out 7 fields: 
– Product name
– Product description
– Photo
– Price
– Shipping price within your country
– International shipping price
– Available quantity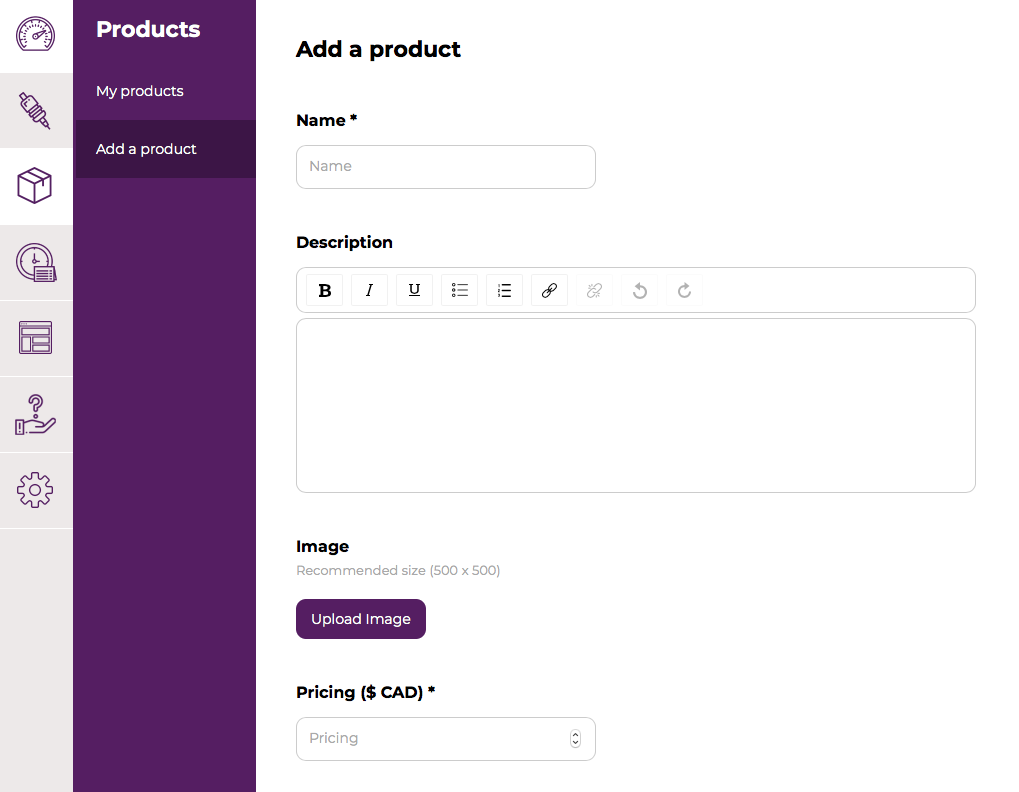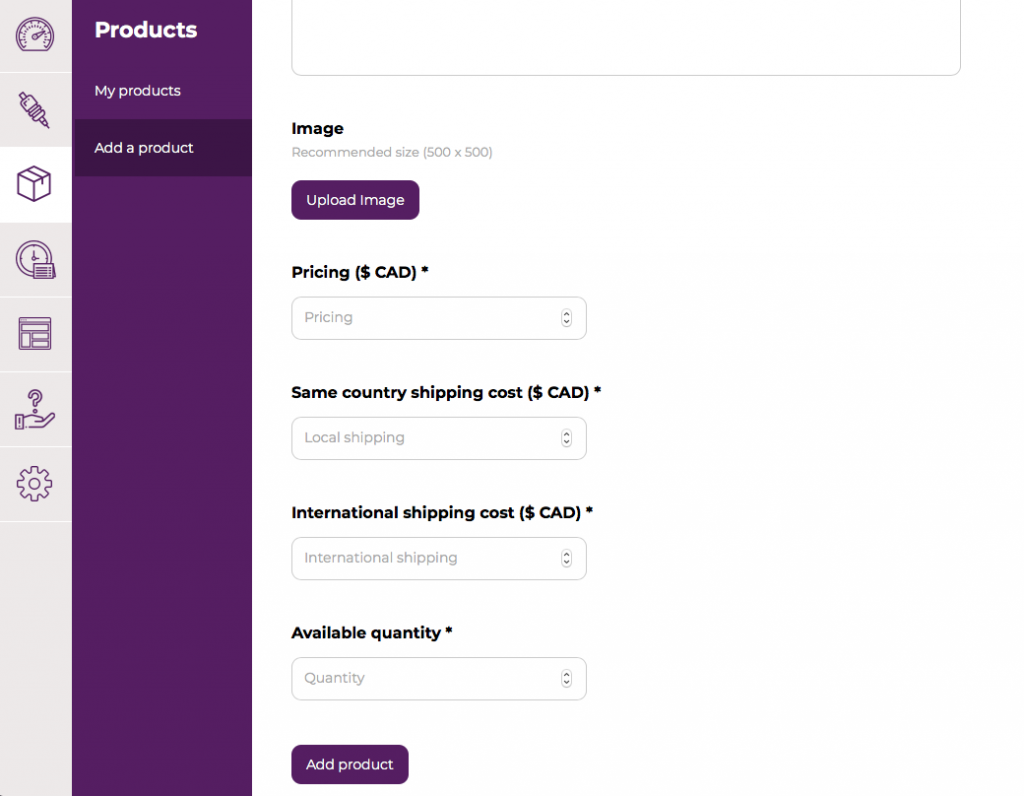 No complicated calculations, no complicated set up!
The items will be listed on your "My Products" page with the number of items left in stock: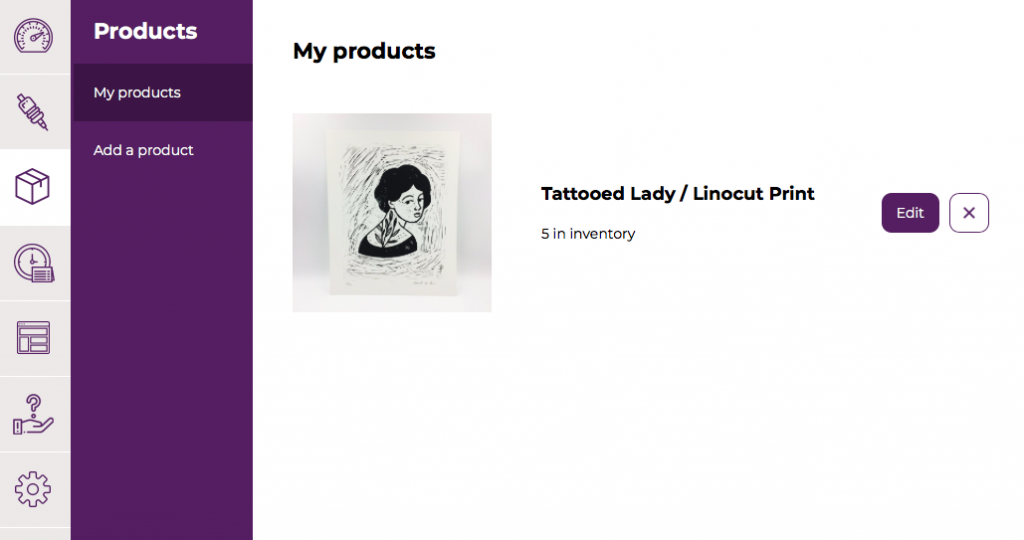 Good to know: When you add an item or product to your boutique, the page automatically creates itself and the option of "Shop" will automatically appear in your menu. When you have nothing for sale, the option removes itself from the menu.

After filling their cart, the customer enters their billing and payment information, a confirmation email is then sent to them. Additionally, you will also receive an email with the item purchased and the shipping address. 

And that's it ! Don't hesitate to contact us if you have any question !
*Please note: Customers will be charged a 2.50$ processing fee per purchase.*