Stripe Payment Errors
Why did the payment fail or get refused?
When your clients send you a deposit or purchase an item in your boutique, it happens sometimes that the payment is not accepted or fails.
To better understand why a payment was refused, you can connect to your Stripe account.
– If you're using a computer, connect to www.stripe.com
On your dashboard, in the left-hand menu, select "Payments" to access the list of all the payments that have been processed in your account.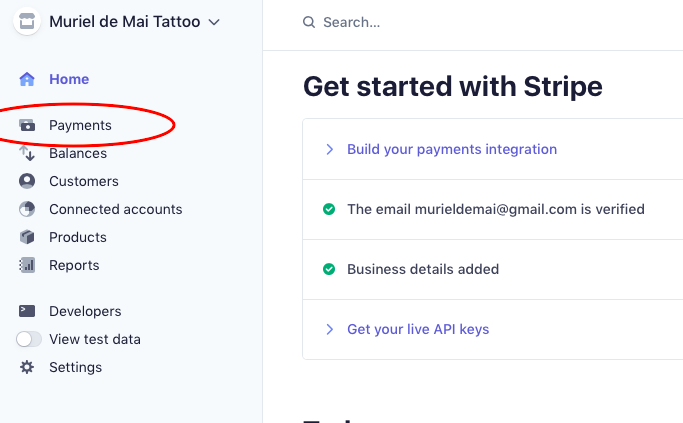 You can then easily find the list of failed payments.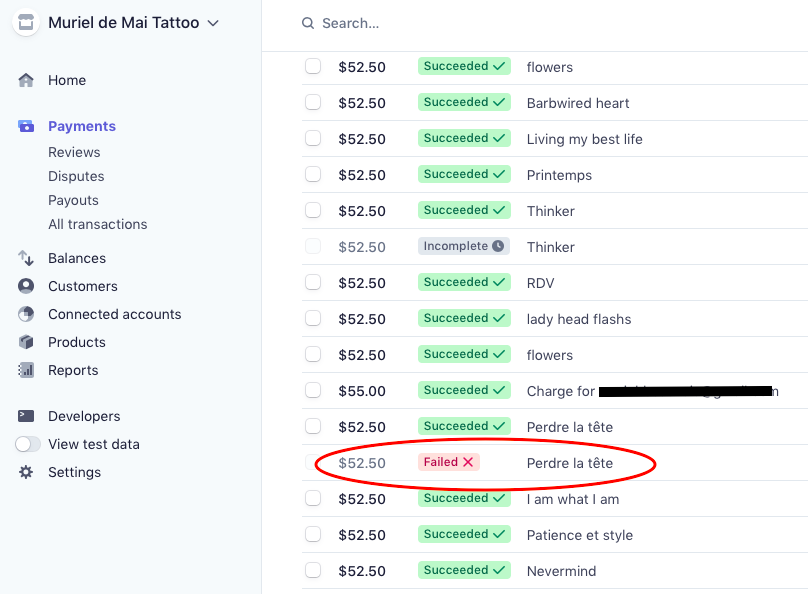 Click on the payment in question to access it's details. 
As you can see in the chronological section of Stripe, there is a payment refusal code.
In order to access the list of payment refusal codes, click on the link, "Learn more about refused payments".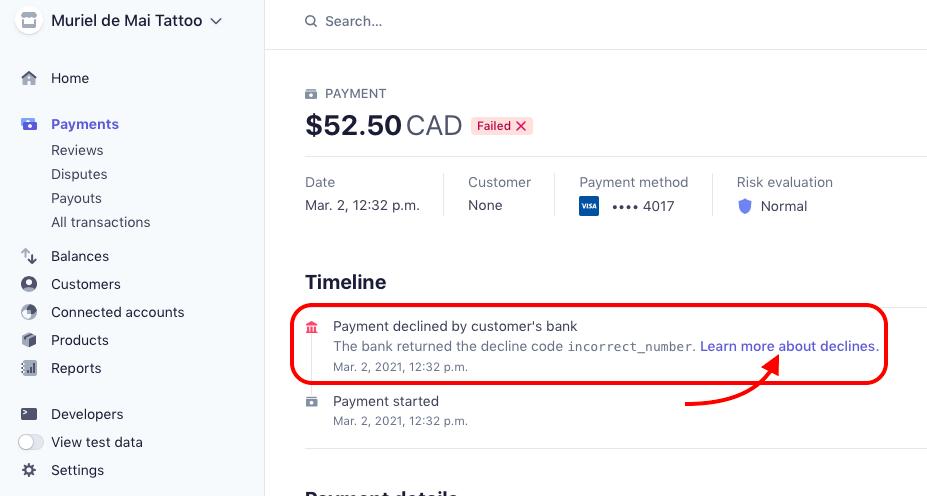 – If you are using the Stripe app, open it and connect to your account
In the bottom menu, select "payments" to access a list with all of your past payments. 
Scroll down until you find the failed payment (denoted by "Charge failed" and a red exclamation mark). Select the payment.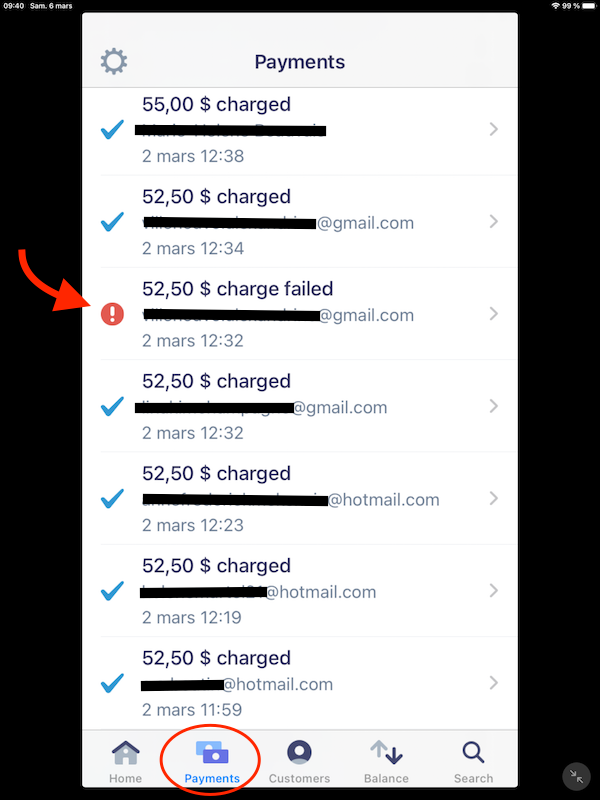 On the description page, you will find the status "failed" and the reason: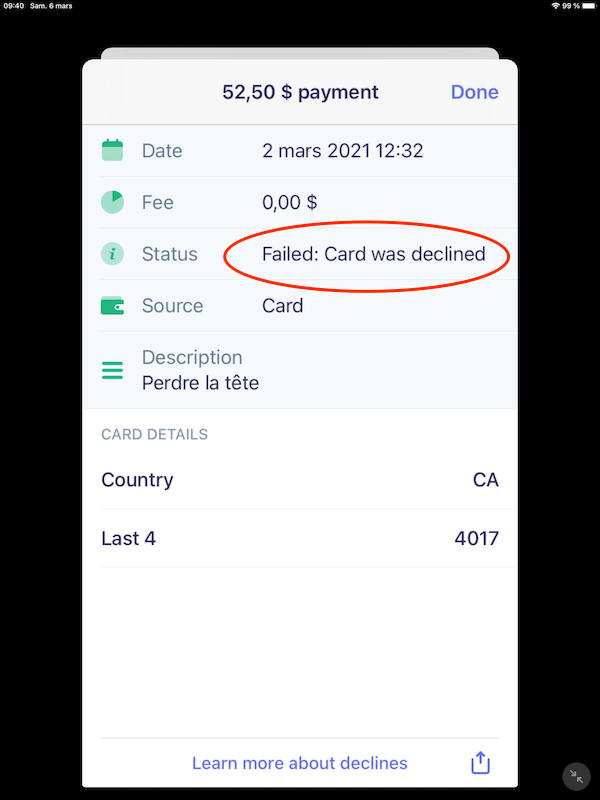 Don't hesitate to reach out if you have any trouble with this process or if you have any questions!